Wrestled and Bumped at Silverstone
It was apparent after practice that Chris was suffering with a performance deficit, chasing a handling problem with his Civic FL5, and also struggling with the difference in straight-line speed compared to the rest of the field. Chris salvaged a sixth-place finish before race-ending contact in a drama-filled second race.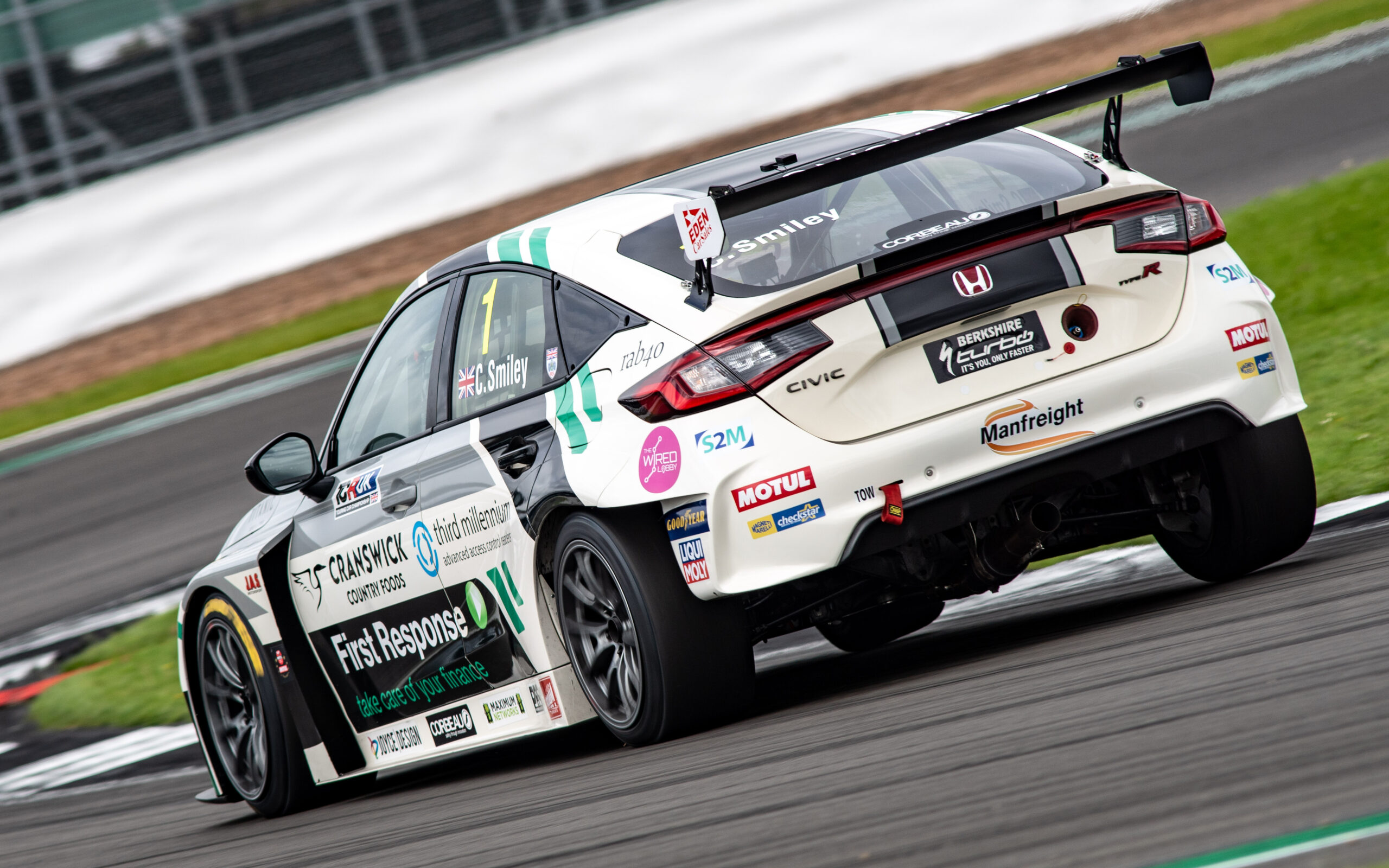 Chris wrestled with his Civic FL5 and managed to keep back a chasing rabble to hold on to sixth place, and get himself fifth on the grid for the final race to give him a chance to finish the weekend with a good result.
Chris had an amazing start in the second race, and was making his way down the inside of Callum Newsham's Hyundai at Beckett's, before Newsham and the Audi of Bradley Hutchison to his left both came together. Hutchison's Audi T-boned Chris' Civic, sending it off into the barriers at high speed, with the car suffering significant rear-end damage and the race red-flagged as the circuit needed repairs.
The team's focus is on ending the year on a high, and working through the issues with the Civic FL5 to make the car capable of fighting for victories.
Chris Smiley, #1 Restart Racing Honda Civic Type R FL5 TCR
"It's been a bit of a tough weekend, but it's been great that as a team we were able to score some positives particularly with Scott and with the FK7 Civic, which is a car which we have a good understanding and has a well established BoP (Balance of Performance).
"Unfortunately I was chasing a handling issue all weekend, which while it only costs a couple of tenths that's enough to completely ruin your weekend around Silverstone National. We also don't have the straight-line speed compared to a number of the other cars which was fairly clear to see at this track.
"I did my best to pick up a good result in Race 1 considering, with the focus on the Race 2, and while I was making a move to get up to second place at the start I was caught up in someone else's accident, and unfortunately that was it.
"We just have to put this one behind us and look ahead to Donington Park and Brands Hatch."
Wrestled and Bumped at Silverstone was first seen on Chris Smiley official website.