The 6 Most Popular Online Casino Games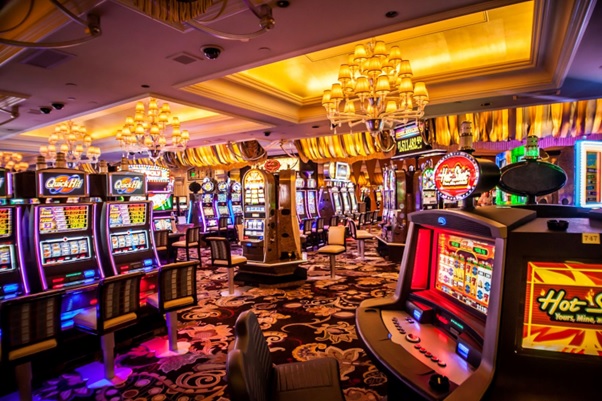 The global success of online casinos can be attributed to a variety of reasons. Developing technology has played a big part, with the rollout of high-speed internet access facilitating better gameplay for consumers. It also allows software developers the ability to create immersive and interactive gaming experiences. 
Convenience and wider access have been significant factors as customers have the ability to access their favorite casino games at home and on the move thanks to mobile technology. But what casino games do consumers enjoy most? Join us as we explore the most popular online casino games below.
6 of the Most Popular Online Casino Games
States have control of their own betting regulations and laws, but despite limitations, the U.S. online gambling market was still worth $63.53 billion in 2022 and is projected to rise to $70.64 billion by the end of 2023. A 2021 survey found that online sports betting took the lion's share of the market with 32% of online betting customers choosing this market and online lotteries were in second place with 31%. 
While lotteries and sports betting remain relatively stable markets, the development of new casino games, interactive services, and the social aspect of casino gaming has seen this market grow.
The extensive range of casino games and the ability to implement entertaining themes, graphics, and audio have captured the attention of the U.S. betting public, with 50% of Americans aged 30-49 having played table games at a casino during 2018. But which games lead online?
Slots
Slot machines are a fun and exciting way to bet online with a variety of great themes available. Slot machines appeal to a younger audience with 22% of gamblers aged between 35 and 44 likely to regularly play them compared with 11% of those that are 55 and over.
The popularity of online slots is down to a combination of simplicity, excitement, and the potential to win huge amounts of money. The biggest online casino wins have been courtesy of slot machines, with a Belgian winner walking away with $23.6 million in 2021. Big winners typically play progressive slots where a small amount of every stake placed on the game is put into the jackpot prize pot until someone wins it.
There are more than 12,000 slot games on the market with almost 1,000 software developers behind them. This results in online slots accounting for approximately 28% of the online gambling market's revenue.
Crash Games
Crash games are a relatively new trend in the gambling world, having started in 2021. They were designed for crypto casino players, using provably fair technology, but have now reached the mainstream market, too. The basic premise mimics trading markets, with the objective of allowing your stake to rise as far as possible before it crashes.
The basic gameplay can be applied to a variety of themes with the Aviator version proving to be hugely popular. The game shows a plane taking off and rising with participants' wagers meeting greater multipliers as it goes. The aim is to allow the plane to rise as far as possible before cashing out before it crashes.
The simplicity of the game appeals to many players and fast-paced rounds make it easy for people to enjoy. This easy enjoyment factor saw the Spribe game studio (who created Aviator) report a staggering 450% growth in unique user shares.
Poker
Online poker is another extremely popular form of gambling with bettors competing against one another in cash games and tournaments. There are a number of popular poker varieties, including Omaha and Hold'em. Texas Hold'em is the most popular variant with around 12 million global players.
It is estimated that there are more than 100 million online poker players with 60% of these coming from the U.S. Poker also boasts a relatively young demographic with around 40% of its players aged between 18 and 25.
Blackjack
Blackjack's popularity comes from its simplicity with players aiming to reach 21 or get as close as possible while beating the dealer's hand. Approximately 16% of online betting customers in the U.S. play blackjack, and it's popular thanks to its relatively high return to player rate. 
Roulette
Roulette accounts for around 5% of online casino gamer action and is a classic casino game that sees participants bet on where they think the ball on the roulette wheel will land.
Bettors have the choice of choosing between red or black, odds or even, or on a specific number at greater odds. 
Most online roulette players prefer using laptop or desktop computers. However, mobile gaming has seen significant improvements and rising figures for roulette players. Roulette is most commonly played by males aged between 25 and 54.
Baccarat
Baccarat is another simple card game that sees players compete against the dealer to see who gets closest to 9 with a hand of two cards. This means that there are three possible outcomes:  a tie, player win, or dealer win.
The 45.87% chance of winning makes this a relatively popular game at in-person and online casinos.
Final Thoughts
The popularity of online casinos in the U.S. is down to the convenience and user experience enjoyed by gamblers around the country. Even those living in states that prohibit gambling can typically enjoy offshore casino markets using VPNs.
With such an extensive range of games and betting sites, consumers can choose the options that suit them best. Because the market is highly competitive, most operators entice new customers with sign-up offers and bonuses to make them stand out from their competition. This gives players the opportunity to test services with minimal risk.
The selection of casino games available appeals to all demographics and developing tech enables players to enjoy immersive gaming experiences.
Slots are the most popular online casino option for players and there is a huge amount of choice in terms of gameplay and themes. Traditional casino games like roulette and poker are also popular, while newer trends like crash games are beginning to make their mark on the online casino market.
The 6 Most Popular Online Casino Games was first seen on Casino Life Magazine