States with legal gambling. US gambling law updates 2023
By the beginning of 2023, practically all states of the US permit gambling in some manner. Only Hawaii and Utah have an outright ban. In some states, online gambling which includes online casinos, poker, sports betting, and lotteries is legal. Only gamers above the age of 21 are subject to federal age restrictions. State laws in each case govern licensing (the issue of documentation and control) and the terms and circumstances of operating online. Because of this, the game's regulations might vary greatly between casinos. More states are currently putting together the necessary paperwork to legalize gambling. Americans have spent $145 billion on sports betting in the five years since gambling was legalized in the country. The American Gaming Association estimates that 2 billion of that total was returned to the states in taxes, with the remaining 12 billion coming from bookies' earnings.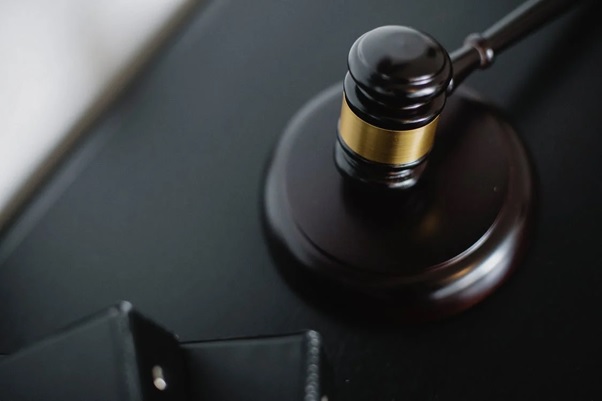 https://www.pexels.com/photo/close-up-photo-of-a-wooden-gavel-5668481/
Impact of State and Federal Gambling Laws
Although it is not illegal, gambling is subject to numerous regulatory regulations in the US. This is so that each state can enact its own regulations for both land-based and online casinos. What's the situation with American online gambling, then?
The American gambling industry is not only regulated by the federal government. Each state may pass its own laws according to which land-based casinos and online gambling resources operate. The rules according to which the gambling resource on the web works depend on the documents approved at the federal level, the laws of a specific state, and the decisions of the Federal Gambling Commission.
In September 2006, the United States Congress passed the Unlawful Internet Gambling Enforcement Act (UIGEA), which prohibited United States banks from processing transactions for online gambling sites. After that, several online gambling operators left the US market, although the law was not aimed at them; it was passed to combat money laundering and financial crimes. But the global online gambling industry grew, and many operators continued to accept customers from the United States.
States With Legal Online Gambling
In December 2011, the Department of Justice issued an opinion that the federal law banning online gambling only applies to sports betting. This allowed online lotteries, online poker, and online casino gambling to be considered promising activities. In the summer of 2012, Delaware became the first state to legalize online gambling.
In February 2013, Nevada became the second state to legalize online gambling and allow online poker licenses. Within a week, New Jersey became the third state to legalize online gambling, beginning to issue permits for online poker rooms, the best New Jersey online casinos, and land-based casinos in Atlantic City.
In April 2013, Nevada began operating the first legal gambling site in the United States. By the fall, poker and other online gambling sites had begun operating in Delaware and New Jersey. Pennsylvania became the fourth and largest state to pass legislation regulating online gambling in 2017.
States Where Sports Betting is Legal
These states have begun processes and discussions to offer a full package of online gambling. To date, however, they mainly offer legal sports gambling.
Iowa. In 2019, the state of Iowa legalized accepting online sports betting, and multiple businesses opened there within six months. Meanwhile, the operation of Internet casinos and poker rooms is forbidden.
Indiana. In 2019, the state permitted both offline and internet sportsbooks, and this marked the official start of the acceptance of online sports betting.
New Hampshire. Since late 2019, sports betting has been legal here. In this state, poker rooms and online casinos are forbidden.
Rhode Island. Online sports betting was legalized in 2019, but online casinos and poker room operations are illegal in the state.
Virginia. Online sports betting has been allowed since 2018. The Laws of 2020 made online gambling legal in Virginia, and the best online casinos started their official operation.
Oregon. Online sports betting is allowed and accepted here starting in the fall of 2019. Online casinos and online poker rooms are banned.
States Where Online Casino are Legal
Nevada has the status of being the largest gambling center in the United States. Here, you can find world-famous cities like Las Vegas, Reno, and Carson City. Over 2,000 casinos are located across the state. There are over 6,000 tables and about 200,000 video slots at your disposal. About 50 million tourists visit casinos in Las Vegas, Reno, and Carson City each year. All types of gambling entertainment are allowed in Nevada. However, the gambling business is strictly regulated. You must obtain a license to operate and comply with the many requirements for casinos.
New Jersey is considered to be the second-largest gambling center in the United States. All types of land-based gambling entertainment are also legalized here. The permission to conduct gambling business on the state's territory was received at the initiative of the local residents and on the basis of the results of the local referendum. The first casino in New Jersey opened in 1978.
Pennsylvania legalized sports betting, online casinos, and online poker in 2019.
In Delaware, online gambling has been permitted since 2018. Since 2013, when poker rooms became legal, online casinos have been operating in Delaware. After the ban was lifted, it became the first state to introduce an online sportsbook.
In Michigan, state authorities allowed all types of online gambling: betting, casino, and poker room operations.
States Where Online Poker is Legal
There is no consolidated decision on the legality of online poker in the United States. It is allowed only in four states: Pennsylvania, Delaware, New Jersey, and Nevada. Experts predict that the number of states will gradually increase. They may form a common pool. This will encourage poker rooms to more actively buy licenses and return to the US market.
There is every reason to think that the state of online poker in the United States won't alter much in the foreseeable future. Legalization is still only a pipe dream at the federal level; the states will still make their own decisions on this matter.
States Most Likely to Legalize Online Gambling
Georgia, Missouri, Kentucky, Oklahoma, Texas, and several other states are expected to approve gambling in 2023. Bills to legalize gambling in these regions have been considered for years. The strange thing is that they still haven't passed, because at the end of December 2022, the American Gaming Association reported that in 2022, the gaming industry had a record revenue of over $100 billion. New York State is also moving toward legalizing online gambling by expanding land-based gambling to offer online gambling in the state. This will keep pace with the development of the gambling sector in other neighboring states, such as New Jersey and Pennsylvania, which already have online casinos legalized.
States with legal gambling. US gambling law updates 2023 was first seen on Casino Life Magazine