SJM Theodore PREMA Racing enters 70th Macau Grand Prix
SJM Theodore PREMA Racing, title-sponsored by SJM Resorts, S.A. ("SJM"), is delighted to announce its entry in a history-making 70th edition of the Macau Grand Prix.
The extraordinary event, which will last for two consecutive weekends in November from 11 to 12 and 16 to 19, is set to offer an unprecedented show as it will be spanning over two weekends, welcoming the FIA Formula 3 World Cup back after a three-year hiatus and the confirmed Macau Formula 4 Race.  This year also marks the 9th year of SJM's support for Theodore Racing since 2013.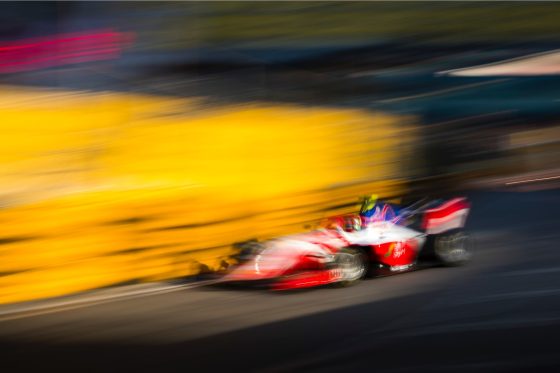 The team will field a three-car lineup in both the Formula 3 and Formula 4 competitions, as it aims to continue the legacy started back in 1974 by Theodore Racing founder, Teddy Yip Sr. seeking an historic 11th Grand Prix win and Formula 4 victory.
Mr. Teddy Yip Jr. – Team Principal
"SJM Theodore PREMA Racing is proud to welcome SJM Resorts, S.A. as a title partner, to continue one of history's most outstanding and successful motorsports collaborations, made all the more meaningful celebrating 70 years of the Macau Grand Prix, at the spiritual home of this team. I have great confidence in our talented drivers who are excited to take on the streets of Macau!"
Ms. Daisy Ho – Managing Director, SJM Resorts, S.A.
"SJM and our local legend, the Theodore PREMA Racing team, have been inseparable partners in our quest for glory on home soil in Macau, as our drivers rip through one of the most heart-stopping city circuits in the history of international motorsport. As the Macau Grand Prix races into its seventh decade, we look forward to showcasing many more sensational performances that will bring Macau into the international spotlight through the seamless integration of sports and tourism."
The star-studded FIA Formula 3 World Cup effort will feature three drivers coming from a positive season in the FIA Formula 3 Championship. Coming from his third place in the 2023 FIA Formula 3 Championship, Paul Aron is looking to complete the season in style while following in the footsteps of his older brother and Macau Grand Prix podium finisher Ralf Aron.
Dino Beganovic is also coming from the team's ranks in FIA Formula 3. The 19-year-old Swede, who won the 2022 Formula Regional European Championship by Alpine title, showed positive improvement throughout his rookie F3 season and now wants to add another memorable achievement to his resume.
Italian driver Gabriele Minì will be the newest addition for Macau. Minì, who dominated the 2020 Italian Formula 4 Championship with the team, just wrapped up his FIA Formula 3 Championship season, ticking a valuable box with a win at the Monte Carlo Grand Prix.
Mr. Rene Rosin – Team Manager
"It feels amazing to be back at the Macau Grand Prix. This is one of the most coveted events for our team and the memories from it are simply unforgettable. With FIA Formula 3 finally coming back, and a challenging Formula 4 race, we are looking forward to a stellar show and we definitely want to play our part in it. I have great confidence in our top-class lineup of drivers as they already showed huge potential throughout the year. We are aware of the challenges that this spectacular event poses, and are wary of the high expectations. We cannot wait to start working and continue honoring our Macau Grand Prix tradition."
The Macau Formula 4 event will be held on the 11th and 12th of November, one week before the FIA Formula 3 World Cup, and will also feature a trio of SJM Theodore PREMA Racing drivers.
Two-time Macau Grand Prix winner Hon Chio Leong will return to his home race. Despite his young age, the 22-year-old Macanese racer is a successful veteran and a star of the Grand Prix thanks to his signature dominant performances. He is looking to hold the home banner high again in 2023.
Arvid Lindblad (16) will be competing for the first time at the famed Guia Circuit to cap off a remarkable season that saw him in the hunt for the Italian F4 and Euro4 championships.
British ace Freddie Slater will also be entering Macau for the first time. Coming from a proficient karting career, the 15-year-old sensation made a scintillating auto racing debut this year, competing at the highest level in multiple championships and securing the Ginetta Junior Championship title.
After being part of the Macau Grand Prix schedule in the last three years, the upcoming Formula 4 race will feature cars using the same technical package as in the major European series. Together with the FIA Formula 3 World Cup, the race will create an unforgettable experience for drivers and fans alike.
SJM Theodore PREMA Racing enters 70th Macau Grand Prix was first seen on Sports Betting Operator