Congress eyes uptick in sports betting controversies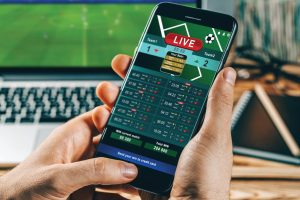 A recent uptick in gambling-related controversies in professional and amateur sports has caught the attention of Congress. Sports leagues, including the NFL and NCAA, are now facing questions on how they will navigate the new betting landscape in the U.S.
Rep. Dina Titus (D-Nev.) issued letters to commissioners and presidents of 12 professional leagues and the NCAA on Thursday, requesting information regarding the organizations' gambling policies. In her letter to NFL commissioner Roger Goodell, Titus, who co-chairs the Congressional Gaming Caucus, asked about prohibitions for affiliated individuals regarding betting and the league's education process and any ongoing investigations into "suspicious sports betting activity."
Titus also sent letters to commissioners or presidents in the NBA, NHL, MLB, MLS, PGA, ATP, Formula 1, NASCAR, UFC, WNBA and IBF.
Continue reading Congress eyes uptick in sports betting controversies at Sports Betting Operator.
Congress eyes uptick in sports betting controversies was first seen on Sports Betting Operator