Why iGaming is Going from Strength to Strength
The iGaming sector, which encompasses casino gaming, sports betting and lotteries and competitions, has witnessed remarkable growth here in the 21st century. iGaming has effectively revolutionized the traditional gambling landscape and created lucrative opportunities for the gambling industry worldwide.
The advancement of technology and changing consumer behaviors have seen the demand for online gambling platforms soar, with global audiences now hungry for convenient and immersive gaming experiences. Players expect the best from the operators they choose to gamble with, whether that resources on topics like how to win at blackjack or the most cutting-edge live dealer games. In certain markets, iGaming is now outperforming the traditional casino and wagering sectors by a considerable margin.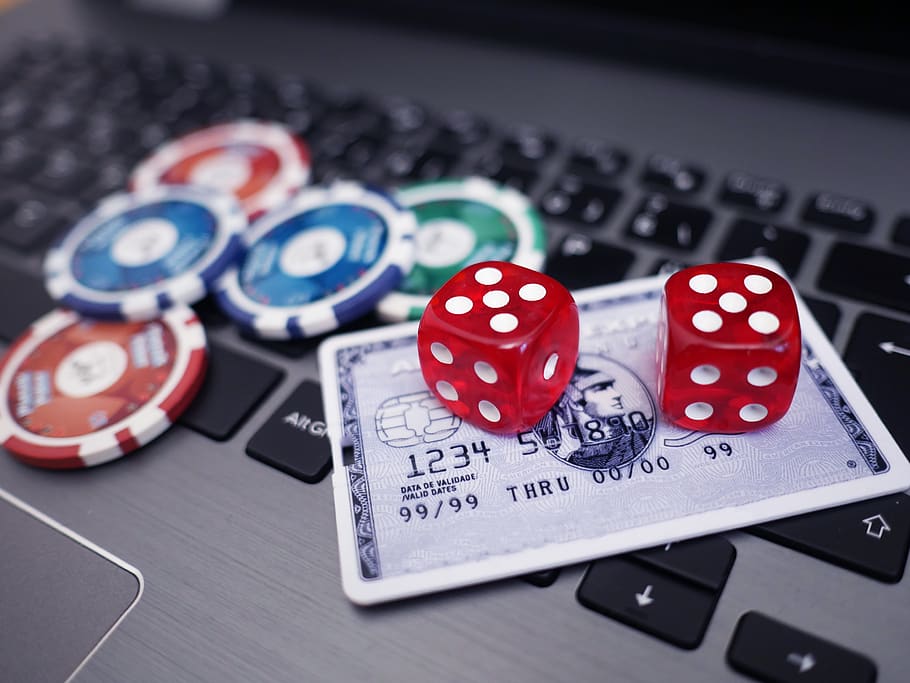 In this article, we will explore the development of the iGaming industry and look at those factors that have contributed to its stellar rise to date.
A New Era of Gaming
Prior to the 21st century, the remote gambling landscape was a remarkably different beast. While early platforms pioneered the sector and several casino simulation video games were enjoyed by console and PC gamers, the industry was nevertheless met with skepticism. However, the advent of the internet ushered in a digital transformation that would forever change the landscape of digital real-money gaming.
Post Y2K, online gambling quickly gained traction as players embraced the convenience and accessibility it offered. As connected technologies became more widespread and devices became more affordable from 2010 onwards, the growth of iGaming underwent further acceleration, enabling consumers to engage in gaming activities anytime, anywhere.
Key iGaming Markets
Unsurprisingly, given that the continent is often at the bleeding edge of innovation and technology, Europe has emerged as a hotbed for the iGaming industry and boasts a vast and diverse market. Countries such as the United Kingdom, Malta and the Isle of Man have established themselves as leading iGaming jurisdictions, attracting an array of operators and some of the biggest industry investments.
Furthermore, the regulatory frameworks in European markets strike a delicate balance between safeguarding players and fostering innovation, making them a particularly appealing environment for iGaming brands seeking longevity and profitability.
During the past five years, the United States has once again become a transformative force in the iGaming landscape. Following the Supreme Court's landmark decision in 2018 to reverse the Professional and Amateur Sports Protection Act of 1992 (PASPA), several states have legalized online gambling, generating a surge of market opportunities. States like New Jersey and Pennsylvania have set record after record for gross gambling yield, while new movements in legislation throughout the country indicate that the US market is poised for exponential growth.
The Factors Fueling the Success of iGaming
Many casino games are centuries old, and they're readily available in brick-and-mortar venues across the globe. Residents and travelers alike would be hard pushed to find a major city in any country that isn't home to at least one gaming venue. What, then, is so appealing about iGaming?
Convenience and Accessibility
Easily one of the most significant drivers of the success of iGaming is its convenience and accessibility. Online platforms eliminate the need for a physical presence, allowing users to play from the comfort of their homes or even on the go. Digital casinos and betting platforms are open 24/7, 365 days a year and are welcome to all consumers who meet the sign-up requirements.
More recently, the proliferation of mobile iGaming apps has further expanded the reach of the industry, enabling players to enjoy their favorite casino games or take advantage of numerous betting markets with a few taps on their smartphones.
Wide Range of Games and Betting Options
The accessibility of iGaming is only further enhanced by the extensive array of games and betting options typically offered by platforms in the industry. From traditional casino games like poker, blackjack, and roulette to sports betting and even online tournaments, iGaming platforms cater to a diverse audience with varying preferences. This is particularly relevant to players who belong to minority groups or those who wouldn't feel comfortable in the often male-dominated atmosphere of traditional gaming venues and events.
Enhanced User Experiences and Engagement
The iGaming industry has continually pushed the boundaries of technology to enhance user experience and prioritize engagement. From high-definition graphics and immersive sound effects to interactive live dealer games and virtual reality experiences, online gambling platforms have leveraged cutting-edge innovations to create an authentic, captivating environment that replicates the thrill of a traditional casino.
One of the newest UX developments in the sector is the integration of machine learning and AI to create personalized experiences for players. More and more platforms offer bespoke user interfaces to their registered customers, with content, bonuses and promotions tailored to their individual interests.
Regulation and Licensing
Gamer security is of paramount importance throughout the gambling industry, and the digital sectors are regulated by robust frameworks that ensure fair play, responsible gaming, and player funds and personal information. Regulatory bodies like the Malta Gaming Authority and the United Kingdom Gambling Commission have set industry standards, and being licensed by such bodies fosters trust and credibility among operators, players,  and investors.
iGaming is undoubtedly one of the biggest success stories of the 21st century. While digital gaming will likely never truly take the place of brick-and-mortar experiences, the continued evolution of technology holds enormous potential for increased expansion and innovation in the industry.
Why iGaming is Going from Strength to Strength was first seen on Casino Life Magazine